Leverage product configuration management to handle more options with less effort
No matter what kind of product you make, your customers demand choices. To meet those demands, you must be able to effectively manage product configurations. This has often been thought of as a design problem, but the reality is that decisions are made about what product variants to offer long before a designer begins his work. The implications of those decisions impact people across the product lifecycle.
With product configuration inside PLM, you can meet the demand for more advanced and varied product offerings, without driving up costs. Leverage the product configuration backbone in Teamcenter® to provide a common definition of variability across the lifecycle. Take control of your product configurations – whether you deliver products with a defined set of supported variants, more complex products with an exponential number of possible variations and combinations, or engineered to order products that require new variants of parts and designs with every order.
Product configuration management provides powerful capabilities to handle more options with less effort. Read more about these features below.
With engineer-to-order capabilities in Rulestream and Teamcenter, you can automate product and process rules. With this automation, you can address new requirements quickly and accurately while ensuring that you meet the constraints determined by your organization. You can create bid and manufacturing packages in minutes rather than weeks. Using Rulestream, you can support customer demands for engineer-to-order products while still remaining profitable.
Flexible Product Line Engineering
Deliver the variety your customers demand while driving profitability. Teamcenter enables a single definition of variability across domains and the lifecycle. Product options aren't tied to design data, but are managed independently to be leveraged across the organization. This provides an easy to use common source of configuration data. Planners can define products, product lines and features they want bring to market. Engineers can focus on valid configurations. Manufacturing can generate a BOP leveraging that same definition.
Product Configuration Integrations
To truly manage and automate configured products, you need more than a standalone engineer-to-order system and more than standalone product configuration management tools or systems. Siemens PLM provides an integrated product configuration management solution, that enables you leverage the strength of Teamcenter and Rulestream together, as well as the unique capabilities offered by other software. Siemens product configuration management solution integrates with some of the most powerful tools you already use to run your business.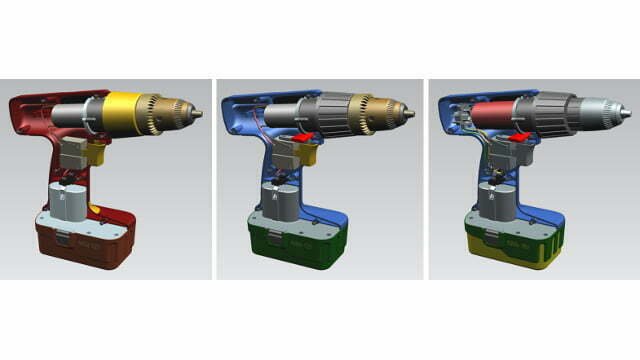 Product Configuration Visualization
With product configuration management inside of PLM, you can leverage robust 3D visualization capabilities in Teamcenter to provide accurate geometry, on-demand, for any valid configuration. Users throughout your process, regardless of their level of CAD expertise, can see real-time 3D visuals of the products, configured as they have chosen. You can visualize and validate throughout the process, helping to catch errors early in the process.