Service Lifecycle Management
Deliver greater customer value with service lifecycle management

Capitalize on the re-use of product knowledge from engineering and manufacturing to improve service planning and execution. Provide feedback to engineering to improve product designs for serviceability and reliability. Communicate and coordinate operational activities for greater compliance, faster service, and lower costs.
Read more about the powerful features of Teamcenter Service Lifecycle Management below.
Create More Effective Service Plans
Create effective service plans for more profitable service operations. Drive service operations by providing all the detailed information that teams need to track and understand asset health. Provide technicians with a complete understanding of service needs so they are prepared to perform reactive, proactive and upgrade service activities. 
Maximize Service Knowledge and Requirements Management
Maximize service knowledge and requirements management and value with one source of service knowledge. Perform service activities with a full understanding of physical product (asset) configurations, including as-built bill of material records, status and service history. Gain access to all the appropriate information necessary to manage service operations more effectively.
Optimize Service Operations
Receive ongoing maintenance details from your fielded assets through integration with IBM Maximo Enterprise Asset Management software. This collected data, under control in Teamcenter Service Lifecycle Management software, can be used to help manufacturers improve designs or implement service updates. This closed-loop solution approach will help you lower maintenance costs, reduce risks, and improve asset resiliency.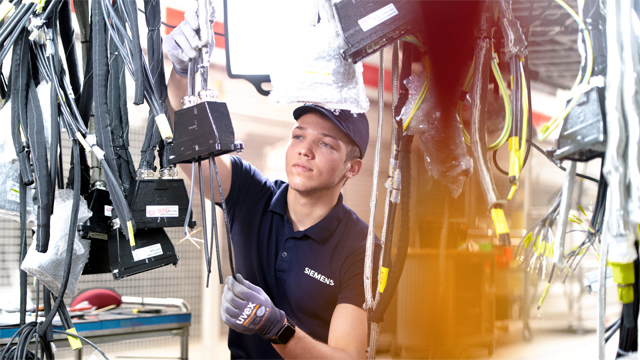 Reduce Downtime with Integrated Asset Performance Management
By leveraging IoT technology, manufacturers can gain insights on asset usage in real-time, which leads to design, manufacturing, or service updates. Through data analytics, corrective actions can be applied ahead of unanticipated asset failure. IoT data and techniques can be utilized to provide field technicians efficient access to real-time information, resulting in improved overall maintenance turnaround time.