Cloud computing is everywhere, even though we're not always aware of it … when you're checking your phone for email or using a map app to get somewhere or sharing photos, you're using the cloud.
With the COVID-19 global pandemic, companies are more aware than ever before of the need to connect people and processes across locations – whether they're in the office, working from home, or working from anywhere else with internet access. This is driving more demand for PLM in the cloud – where the cloud can be leveraged for data storage and software services.
Teamcenter X helps get customers up and running quickly and cost effectively. Remember, Teamcenter X is Teamcenter, offering a proven and full breadth of solutions and industry expertise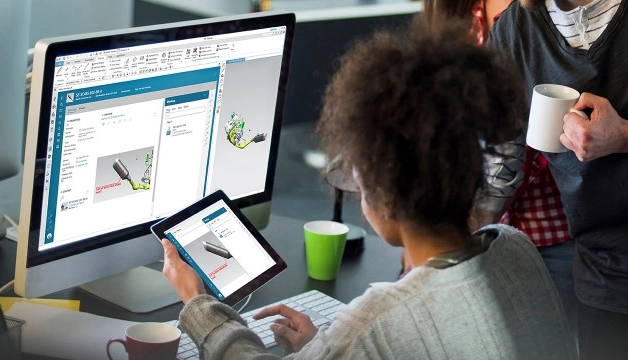 Software-as-a-service (SaaS) is a software licensing and delivery model in which software accessed from the cloud is licensed on a monthly basis (i.e., paid for monthly or annually) and is centrally hosted rather than bought and installed on individual computers. SaaS PLM brings together
1.) SaaS cloud technology, with its perks of on-demand, secure access to information from anywhere around the world, delivered and maintained by the software vendor, and
2.) product lifecycle management (PLM), enabling innovation with enterprise collaboration, and integrating people, data, processes, and business systems.
Industry knowledge and best practices from thousands of customer implementations have been bundled into a simplified pre-configured SaaS solution. And the nice part of Teamcenter X is it can grow as your business needs to grow, at any time you opt to add in solutions from the Teamcenter portfolio.
Just like Teamcenter, Teamcenter X supports Digital twin, managing mechanical, electrical and software components in a single multi-domain BOM. Teamcenter X is built on a modern cloud platform it's future-ready and always up to date with the latest technology including AI & ML. And it can integrate easily into your existing systems.
BOM management
Change management
Document management
MCAD/ECAD integration
Quick search of a product
Streamline Operations
Evolve your IT investments
Fully integrated into the full Siemens suite of products
Take control of your data and processes
Improve product quality
Manage and share documents
Streamline your organization
Easy-to-use publishing tools
Reduce time and effort
Improve service operations